Room Arranger is 3D room / apartment / floor planner with
simple user interface. Once you get the basics, you can draw
whatever you imagine. While having wide library of objects,
you can easily
create your own
piece of furniture.

Room Arranger can show
your project in 3D. It uses
VRML standard for it.
So you can put interactive
3D scene on your web.


Program runs on iPad and
PCs with Windows XP,
Vista, 7 and 8.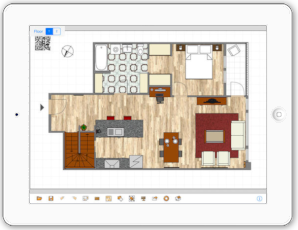 On Windows: Room Arranger is shareware. It is distributed free of charge. You are free to evaluate the application for 30 days, then you are required to register.

On iPad: the app is free to install. The ability to Save projects is locked and you can purchase it when you are satisfied with the app. It does not currently have the 3D viewing, but you can open projects on your PC.

"Fantastic! A Professional level program at shareware cost."